​​~ COURAGE ~
Bra​very and courage,
doesn't mean you aren't
scared, it means you do it anyway!
120 W. Main, Frazee, MN
​
(218) 334-5251
​
​HOURS:
Mon-Th: 3:00 pm-12 am
Fri-Sat: 12 pm-1 am
Sun 12 pm - ???
Open to the Public!​​
​​​​​
Frazee-Vergas VFW Post 7702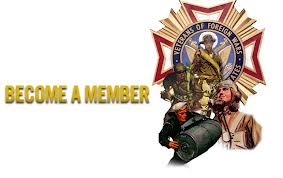 Beginning with Veterans Day 2006, the Department of Veteran Affairs (VA) encourages all military veterans to wear their medals and decorations during Veterans Day (November 11th) and other patriotic holidays (such as Independence Day - July 4th, and Memorial Day - May 30th).

​

​WHAT IS THE VFW ?
​
​
​Established in 1899 by Veterans returning from action in the Spanish-American War, the Veterans of Foreign Wars of The United States (VFW) was formed to help these soldiers, sailors and Marines re-adjust to civilian life and to protect their benefits. In their over a century of service, members of the VFW have been at the battle front in the protection of the rights of Veterans nationwide. Many VFW Posts such as our own Frazee - Vergas Post 7702 of Frazee, Minnesota, also take a leading role in community activities and service to our neighbors.



VETERANS HELPING VETERANS
AND PEOPLE HELPING PEOPLE



​Drink Specials every day!


​
Have a special event, party?
Remember we have the best hall and drink specials for all these types of special events!
Free Party Hall, Stop in and ask!​
Meetings are 3rd Thursday at 7:30 pm.
Frazee Post 7702 VFW offers our Banquet Room for all sorts of events: Birthday, Bachelor, Bachelorette, Bridal Shower, Anniversary, Graduation, Fund Raising, and Funeral Luncheons. Any type of affair that you can think of where you need a Banquet Hall.

​​Just Call Crystal (218) 334-5251 and she will glad to assist in the planning of your event!
Post 7702 is looking for a few good men and women to join it in its' efforts providing support to Veterans in need. We have a proud history of providing programs that make a real impact on the lives of veterans. Can't you spare a couple hours a month to help us out? If you can, click below and learn more about joining our organization. You'll be glad you did.



To donate to the local VFW please
Click Below!​